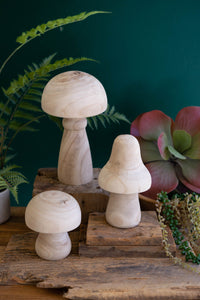 These wooden toadstools are ready for display or your creative additions. Plain wooden mushroom statues can easily blend with other decorative pieces, or you can paint them for a vivid home project.
Care & Details:
Large: 7.5"Dia x 11"H
Medium: 5"Dia x 8.5"H
Small: 4.5"Dia x 6"H
Wipe clean with a lint free, dry cloth.